A week ago, Senator Rand Paul said that he
might release
the whistleblower's name.
Over the weekend, Senator Paul said the whistleblower's name
should be released
.
And today, Senator Paul has
named
the whistleblower publicly...
Eric Ciamerella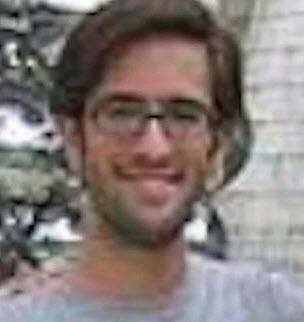 During a Wednesday interview on Washington, D.C.-based WMAL, Paul named Ciaramella himself and said he should be brought in testify to clarify whether he is indeed the whistleblower.
Quote:

"I think Eric Ciaramella needs to be pulled in for testimony, and then I think it will be ultimately determined at that point,"

said Paul.
"But I think he is a person of interest in the sense that

he was at the Ukraine desk when Joe Biden was there when Hunter Biden was working for the Ukrainian oligarch.

So simply for that alone, I think he's a material witness who needs to be brought in."
Quote:

"I think the whistleblower needs to come in because he needs to be asked about, did he know about the conflict of interest?"

said Paul.
"

He was there during the time of Joe Biden and Hunter Biden working for $50,000 a month for a Ukrainian oligarch

, so he needs to be asked about that."
As
The Washington Examiner reports
, Paul also said he wants answers about Ciaramella's ties to the Democratic Party and Rep. Adam Schiff, whose staff 
knew about the whistleblower's report
 before it was filed.
Now the name is out there in the public (as if it wasn't earlier),
will Mark Zuckerberg allow it to be mentioned on his platform
?
All of which is worth noting since Rep. Schiff told Congress this morning that
"I do not know the identity of the whistleblower."
- Seemingly a total lie, given what we know about their pre-hearing meetings...
Quote:Rep. @Jim_Jordan rips @RepAdamSchiff for coordinating with the whistleblower.

Schiff claims he "does not know the identity of the whistleblower." pic.twitter.com/HdDQGmHwv8
— Daily Caller (@DailyCaller) November 13, 2019
Adam Schiff is not going to be happy...
Gawd, Jew Shiftty Schiff is such a liar.